Watercolor and Paperwork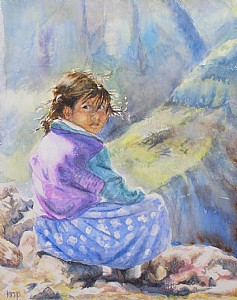 Welcome to my website.
Check out the Artwork Collections page to see six collections of my original work and prints. I work mainly in two media: watercolor painting and handmade paper with mixed media. I believe my work reflects my response to my surroundings, as well as the more ceremonial and archetypal aspects of my experience.